Walter van Beirendonck 1990 "Fashion is Dead" denim shorts
Regular price
$494.17 USD
Regular price
$713.80 USD
Sale price
$494.17 USD
Unit price
per
Sale
Sold out
Iconic Walter van Beirendock 1990 "Fashion is Dead" denim shorts in white.
The shorts read hand written fashion statements and illustrations, including Walter's dog on the pocket.
Size fits XL, very good condition.
Here worn with a Vivienne Westwood early 2000's newspaper print bustier from our personal archive (not for sale)
"The Western world was brought to a crossroads in the late '80s and early '90s. The fall of the Berlin Wall, Reaganomics, the dissolution of the Soviet Union and other nation altering events had exsaserbated the schism between the working class and the elite, a divide mirrored in fashion through the emergence of "anti-fashion" designers like Martin Margiela, who rejected the haughty conventions of runway presentations in lieu of his own DIY shows. Economies slumped across the world, and Walter felt himself lost and frustrated, believing he had a foot in each camp but was neither wholly of the fashion elite or the streets. He expressed this with a magazine he created alongside his assistants, which declared "Fuck Fashion", and "Fashion is Dead". The exact phrasing can be connected to the existentialist declaration, "God is Dead", first spoken by Nietzsche and later repeated by Sartre and others. In their use of the phrase, it was not literal but rather an expression of man's freedom to choose their own essence. Walter was likely applying it in the same sense. The magazine presented Walter as an alien, wearing a mask designed by a young Raf Simons, who was interning for him at the time. Other assistants illustrated games, and shared their predictions for the future of fashion. Fake advertisements even appeared, including one for a ficticious perfume, with Walter's dog Sado perched atop it.
These pants bare the same "Fashion is Dead" declaration, in an unrefined sketch style which further lends to his rejection of mainstream fashion."
source: https://www.middlemanstore.com/archive/walter-van-beirendonck-ss1990-fashion-is-dead-denim
Share your shipping policy

Share your packaging details
Share
View full details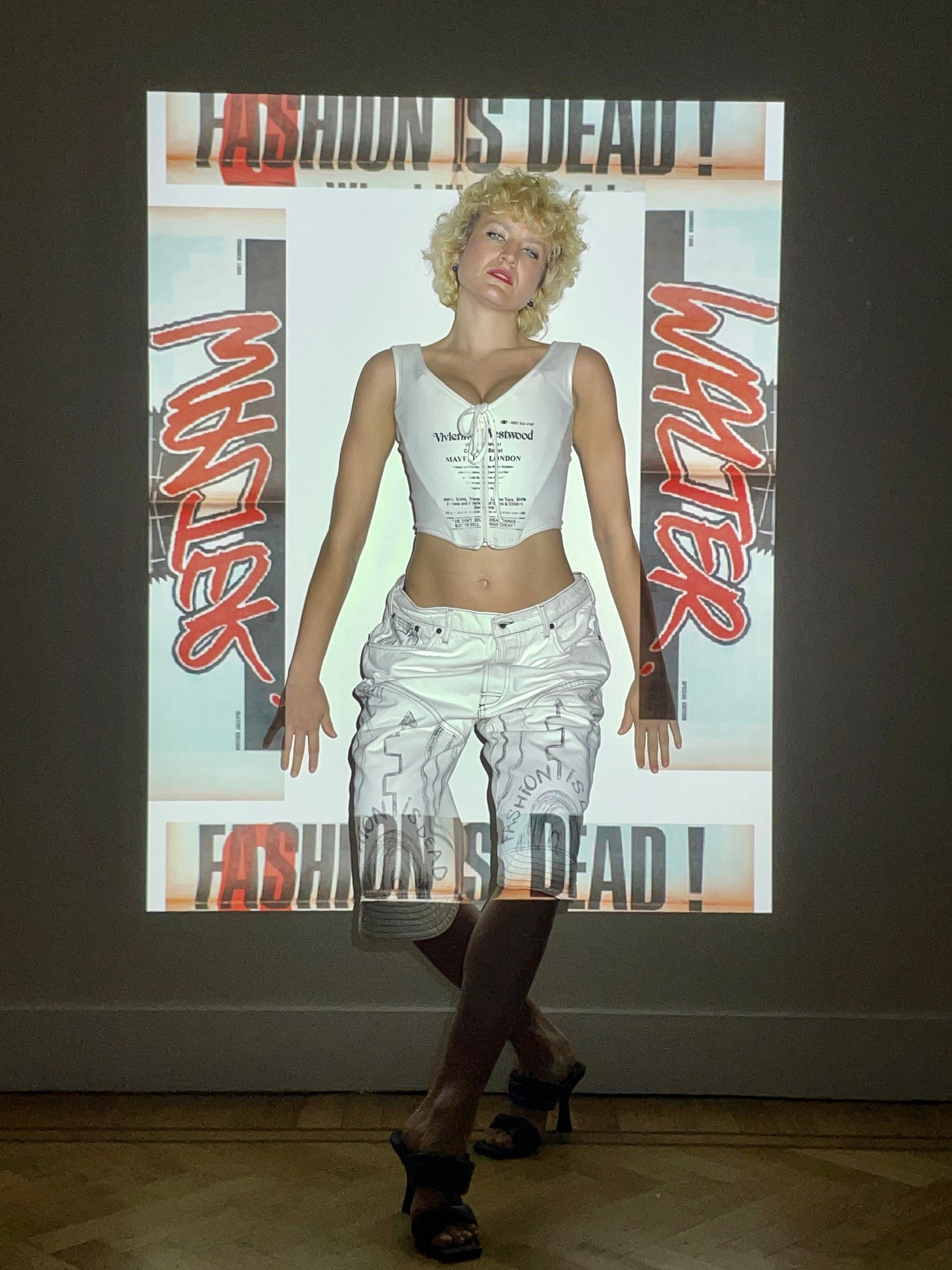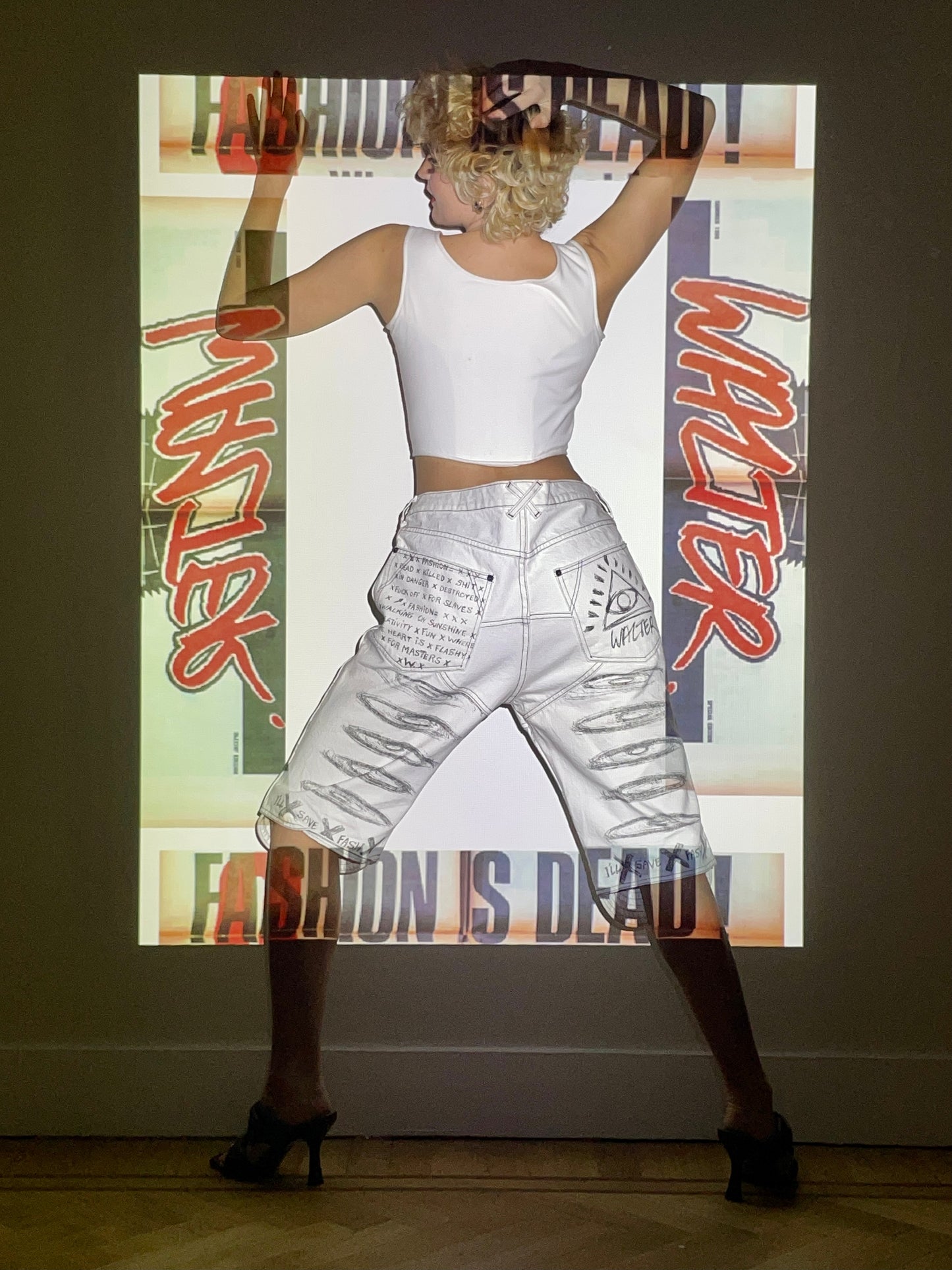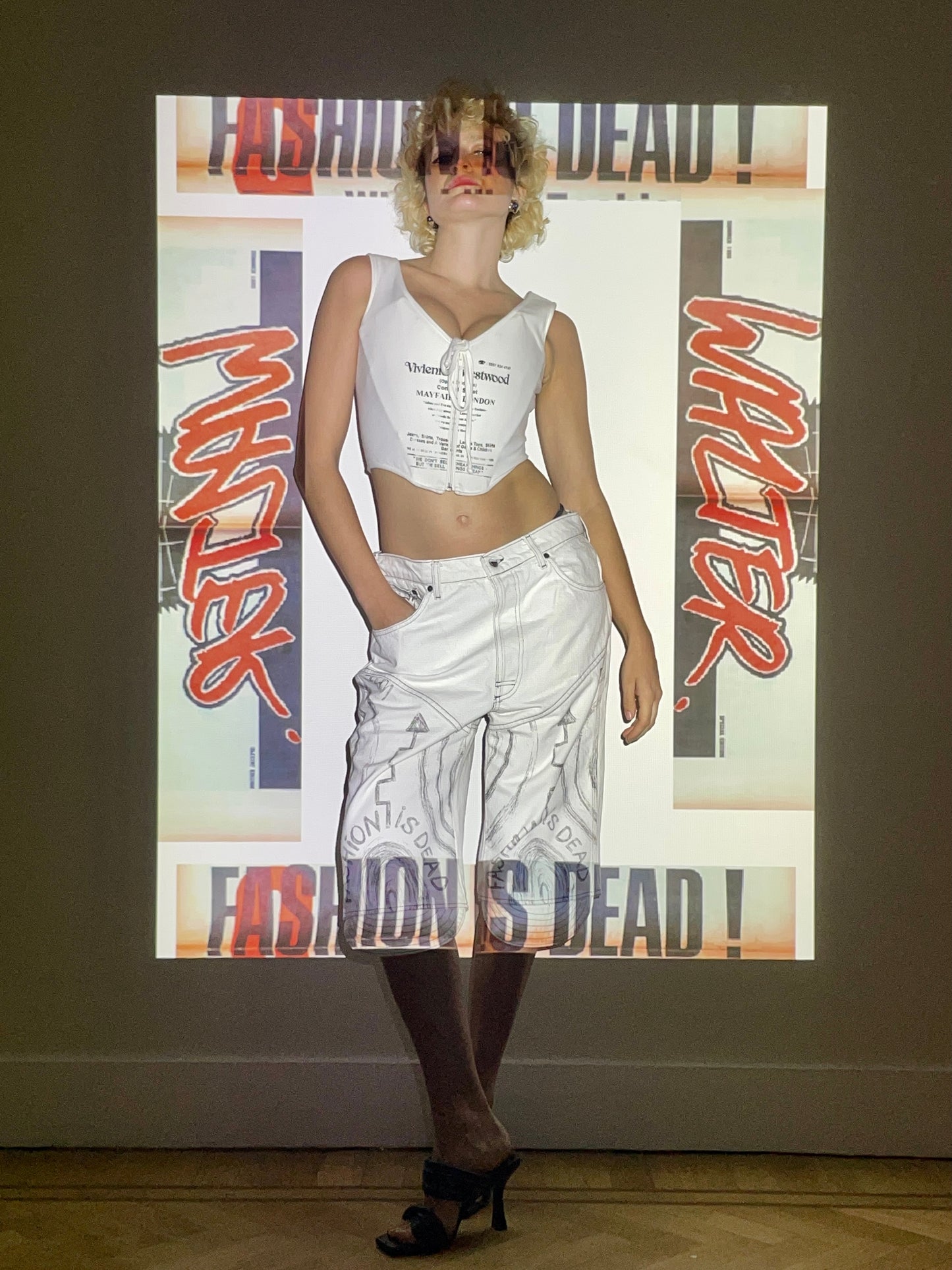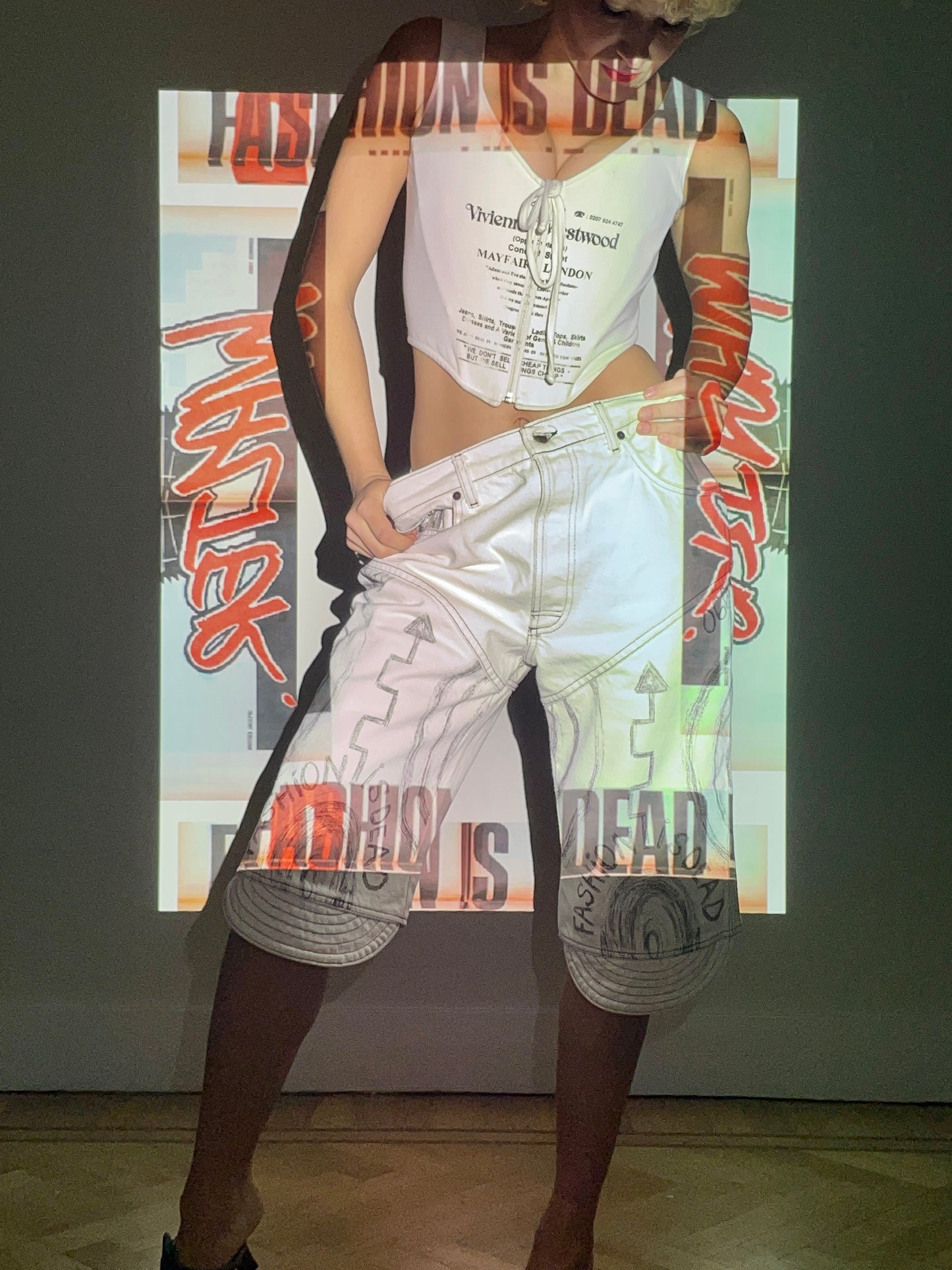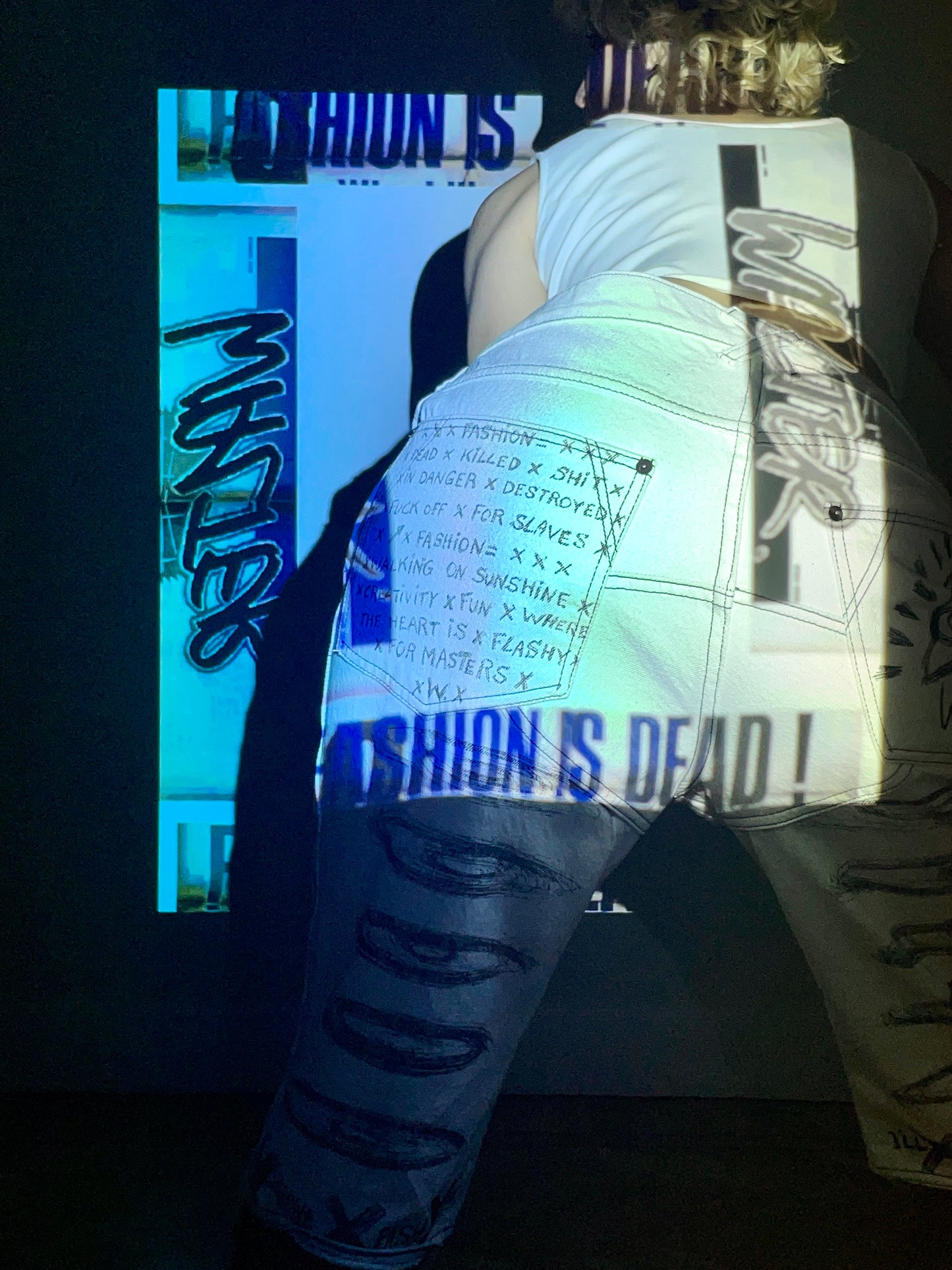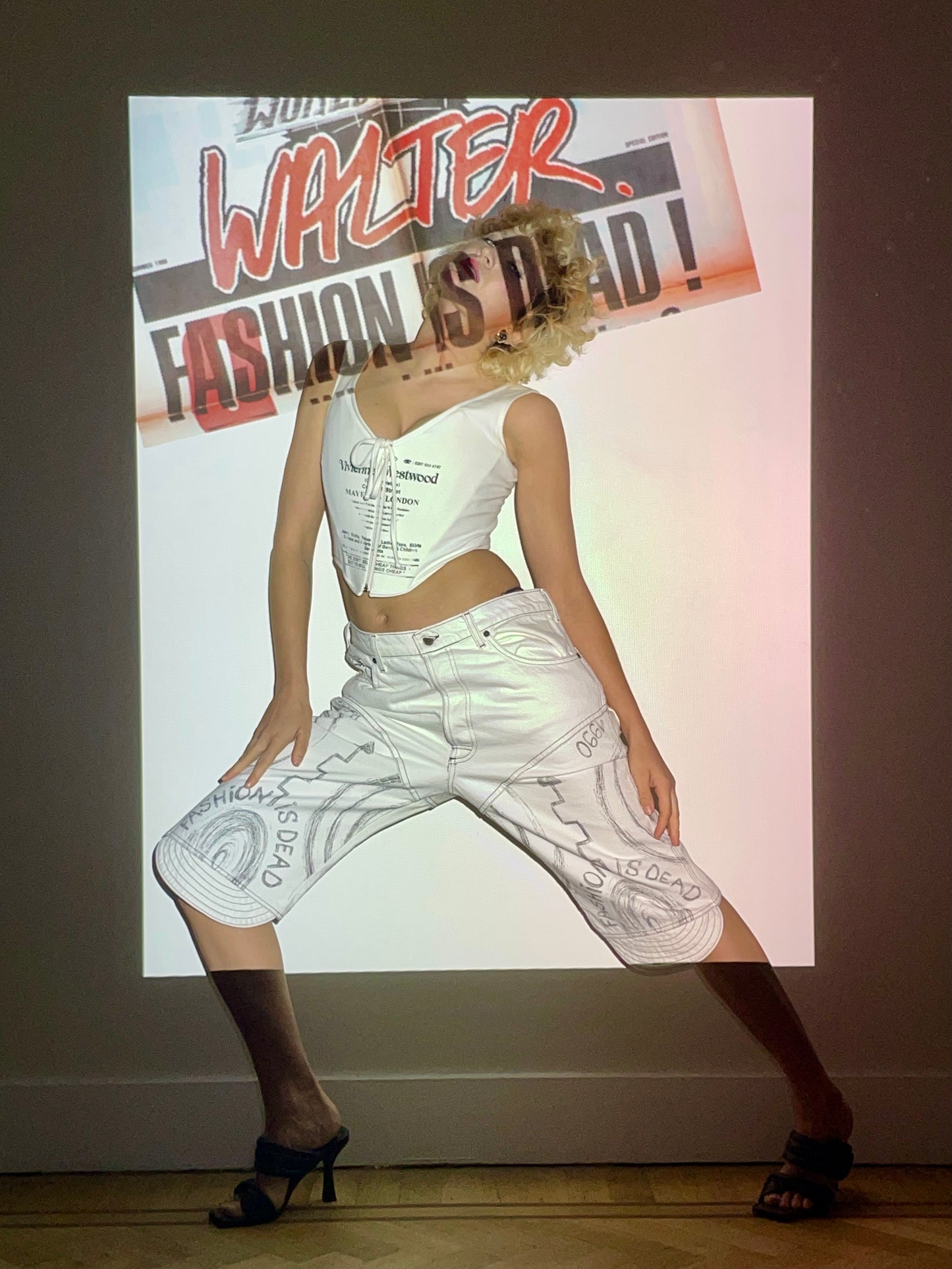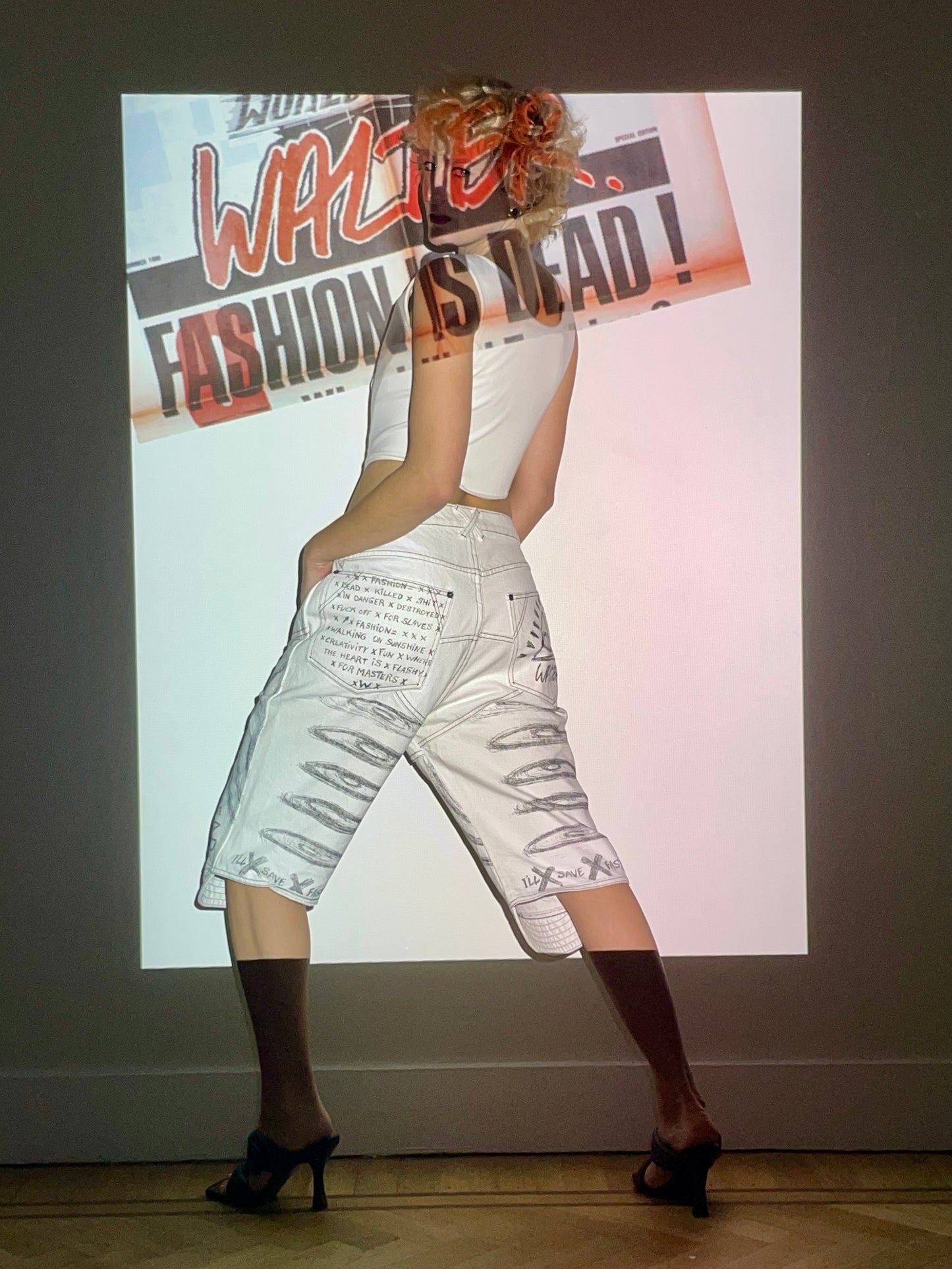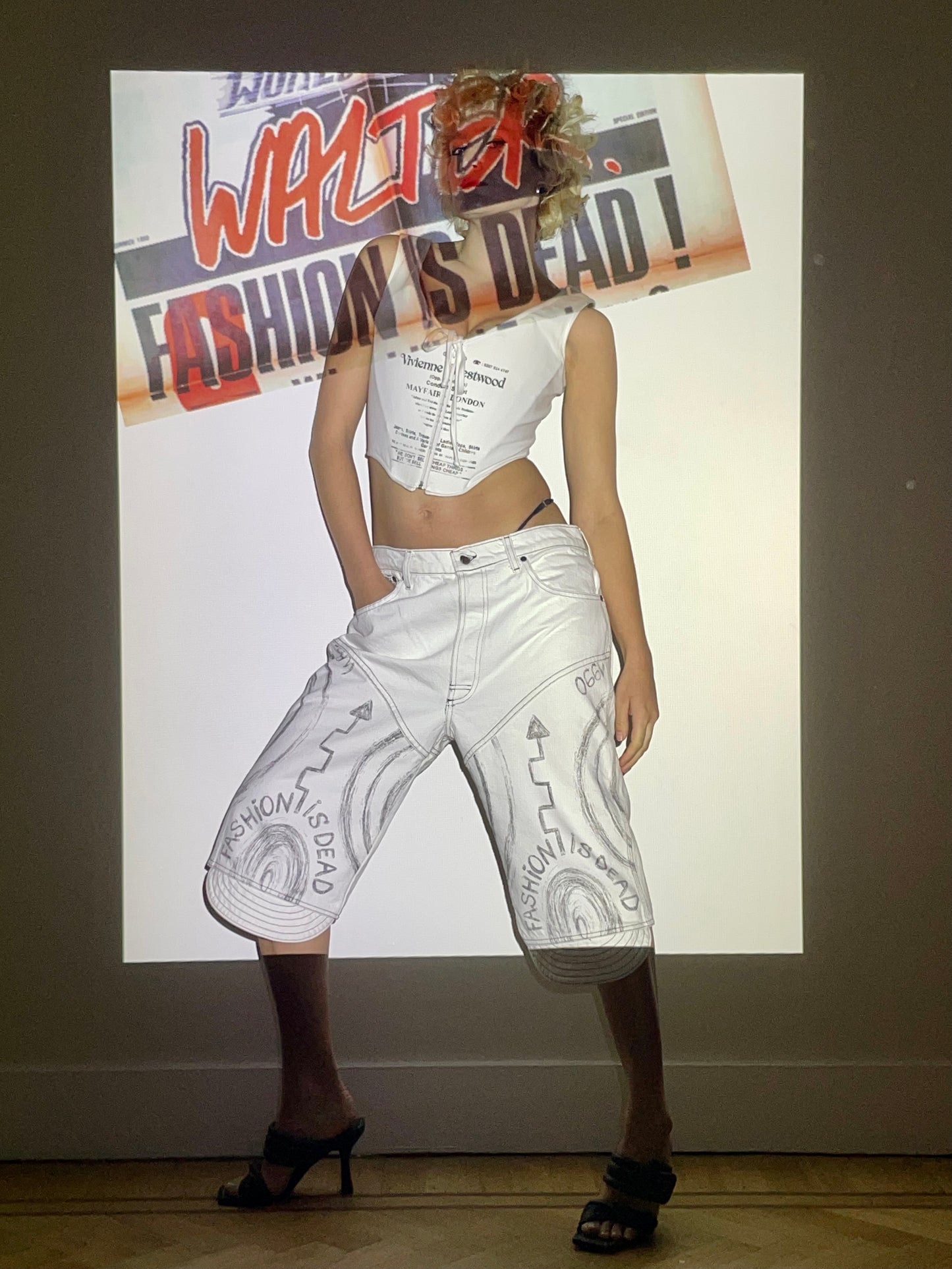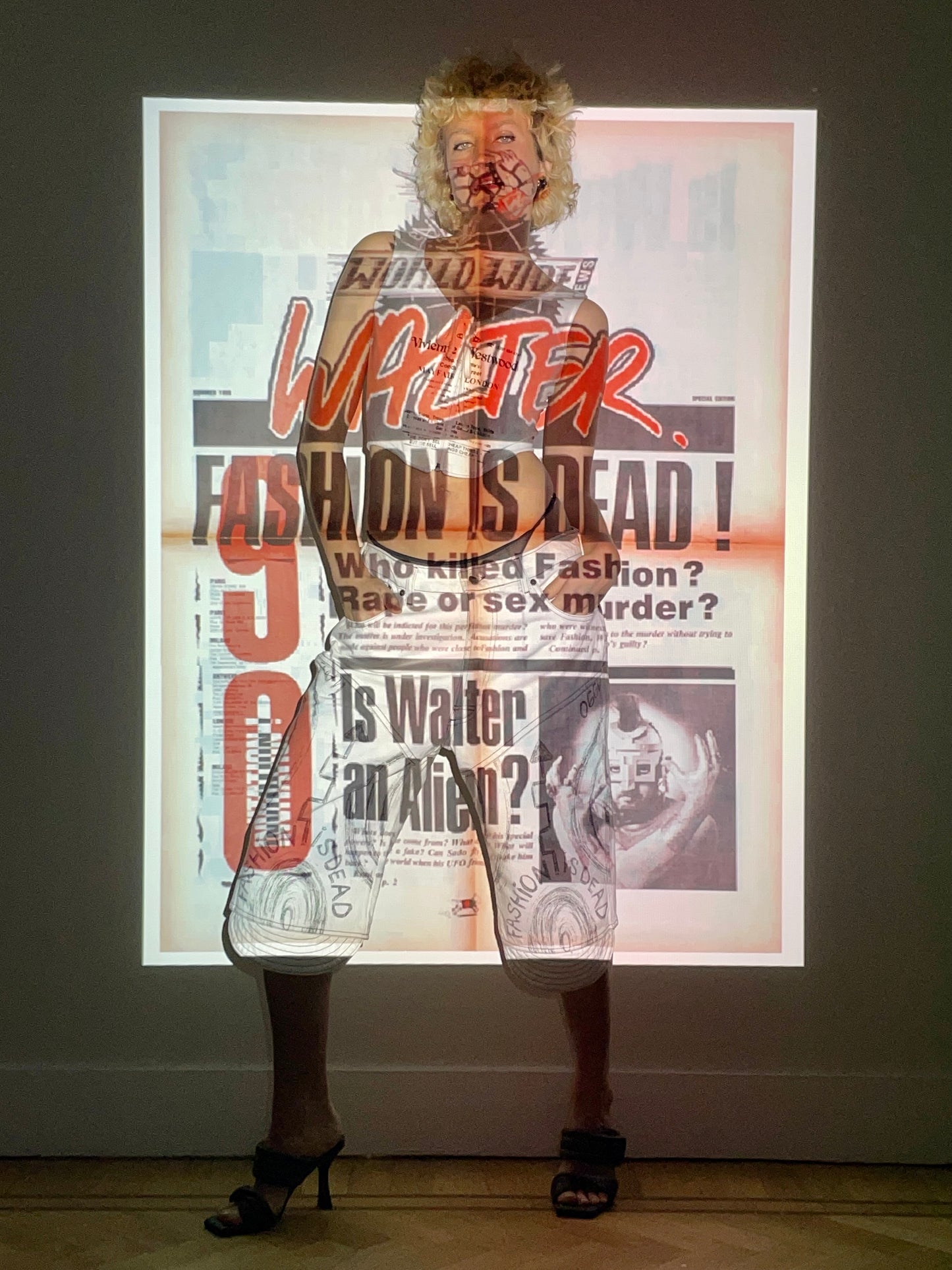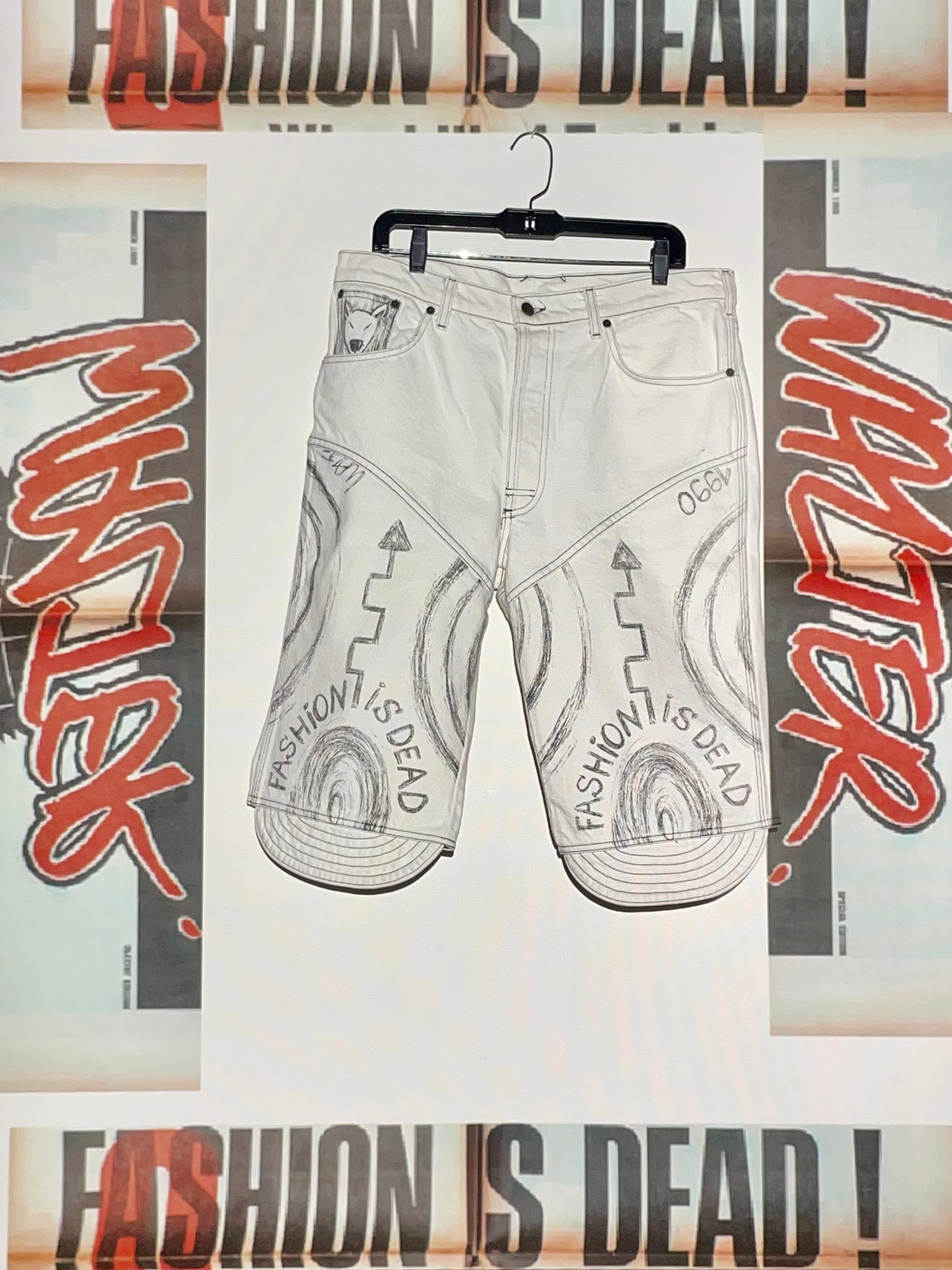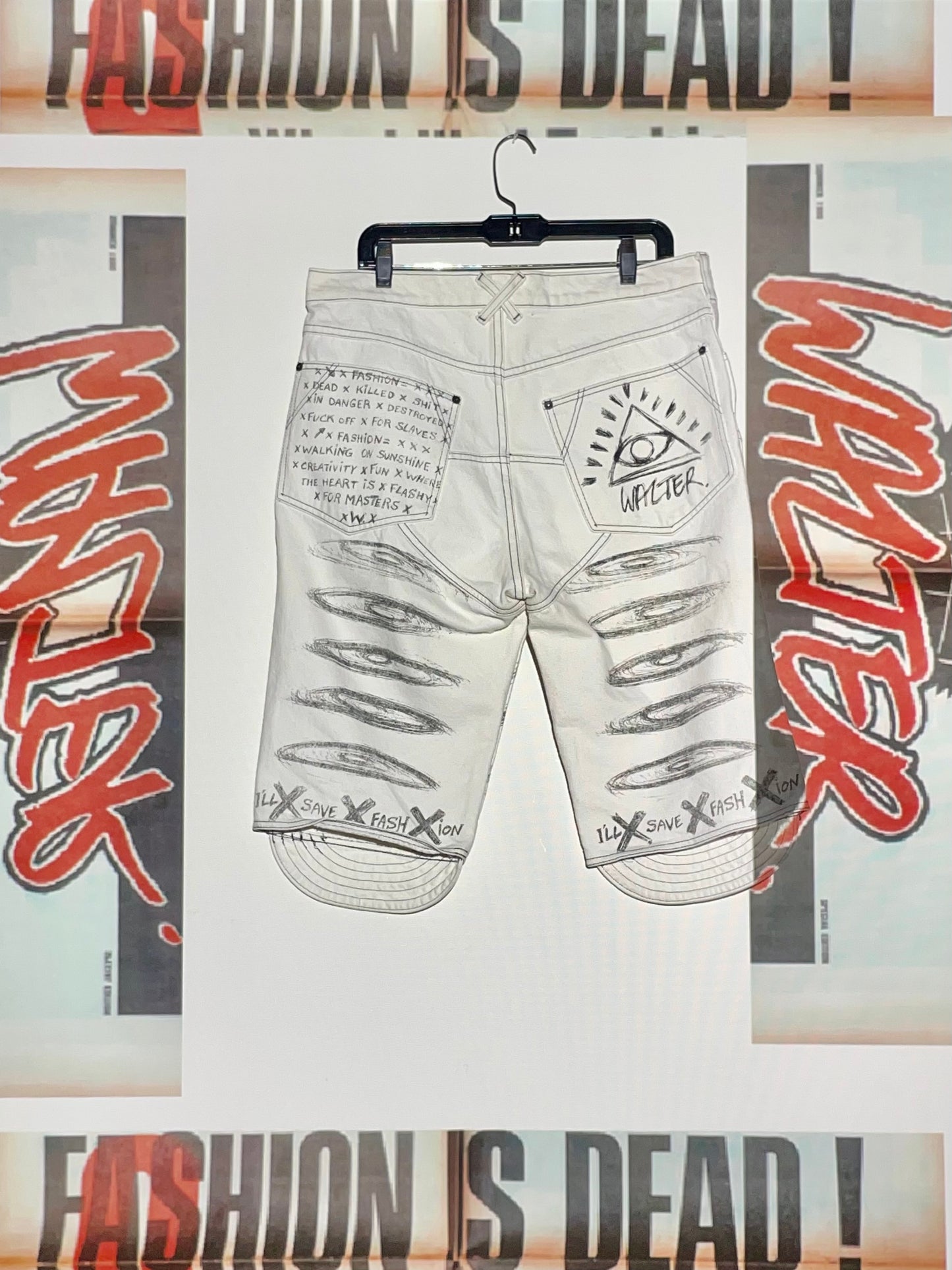 Free Shipping in Belgium over 250€ -
Europe 350€ - Rest of the world 500€