Basso and Brooke 2006 SS Runway "Dogs in drag" print silk evening dress
Regular price
€450,00 EUR
Regular price
Sale price
€450,00 EUR
Unit price
per
Sale
Sold out
This Basso and Brooke silk evening dress is truly one of a kind.
As described on Vogue Runway:
"Scoop! Who knew that Donatella Versace and John Galliano once eloped to Rio and secretly gave birth to a pair of love twins? They named them Basso & Brooke, and now the boys have exploded into London fashion with a carnival of multicolor, multiprint high campery that flung its astonished audience back in their seats, laughing wildly."
The dress comes straight off the runway of their 2006 SS collection entitled "Vanity Fair" inspired by "disenchanted housewives … for whom bridge parties and coffee mornings have been superseded by pills and pitchers of cocktails before noon." Their comment on squiffy narcissism also includes mirror images of women as dogs. 
Pioneering with digital prints in fashion Basso & Brooke mix graphic patterns with illustrations from fairy tales and pop culture as this dress is a beautifully executed example from.
Always with a touch of humor, the print of this dress featuring portraits of anthropomorphised dogs, wearing wigs & make up, reminding one of Coolidge's 1894 series of paintings of dogs smoking cigars and playing poker, except that for this contemporary 2006 version the dogs are presented like drag queens. 
The dress structure starts with two simple straps at the shoulders but gradually becomes more and more complex with a fabulous, very feminine, draping at the bottom. 
Wear this dress for a special occasion, on holidays somewhere near the seaside, or even get married in her! 
Size label reads  42 IT, 38 FR, true to size. Material is quite stretchy so it follows graciously your curves.
Excellent condition, like new
Share your shipping policy

Share your packaging details
Share
View full details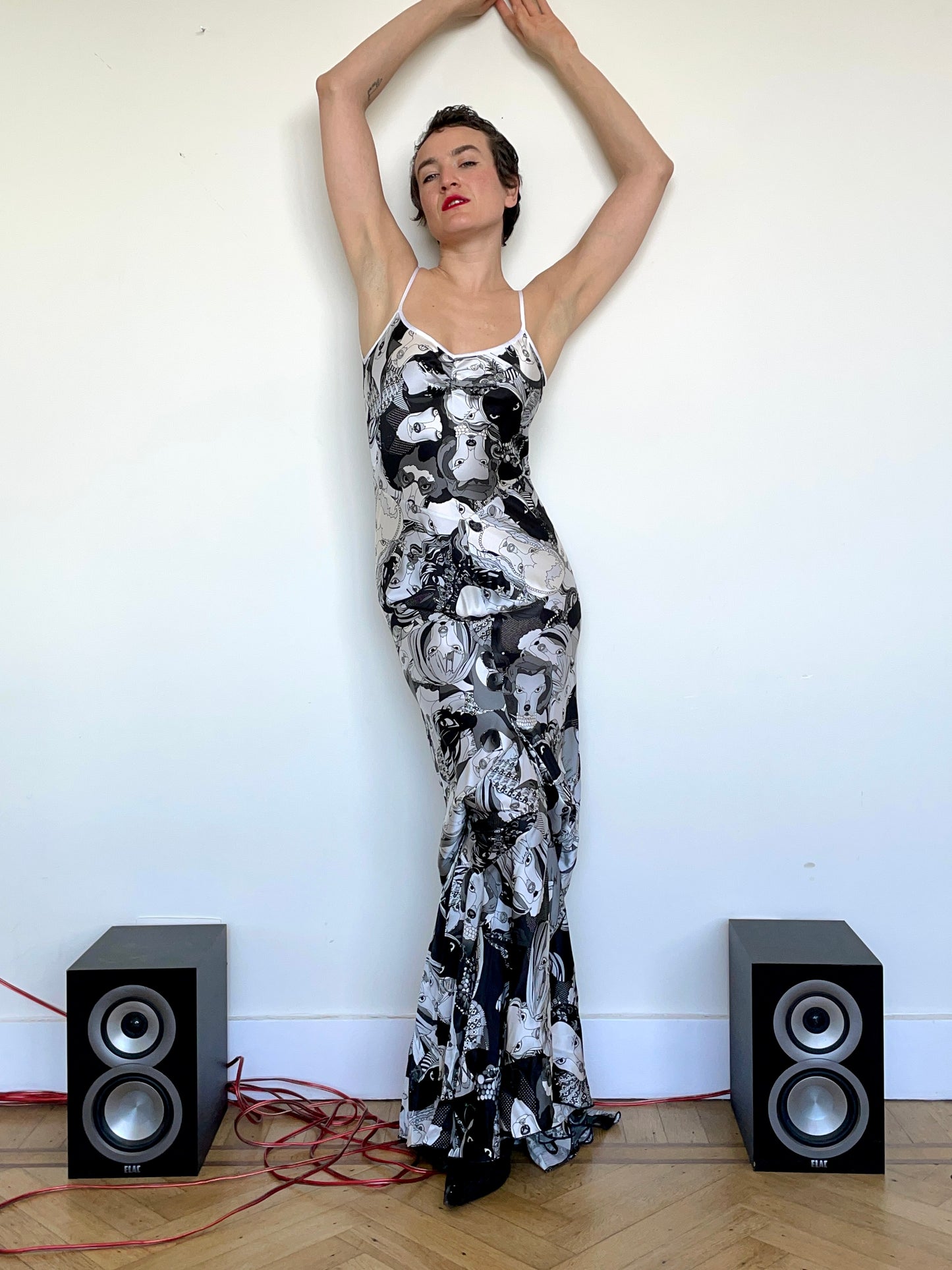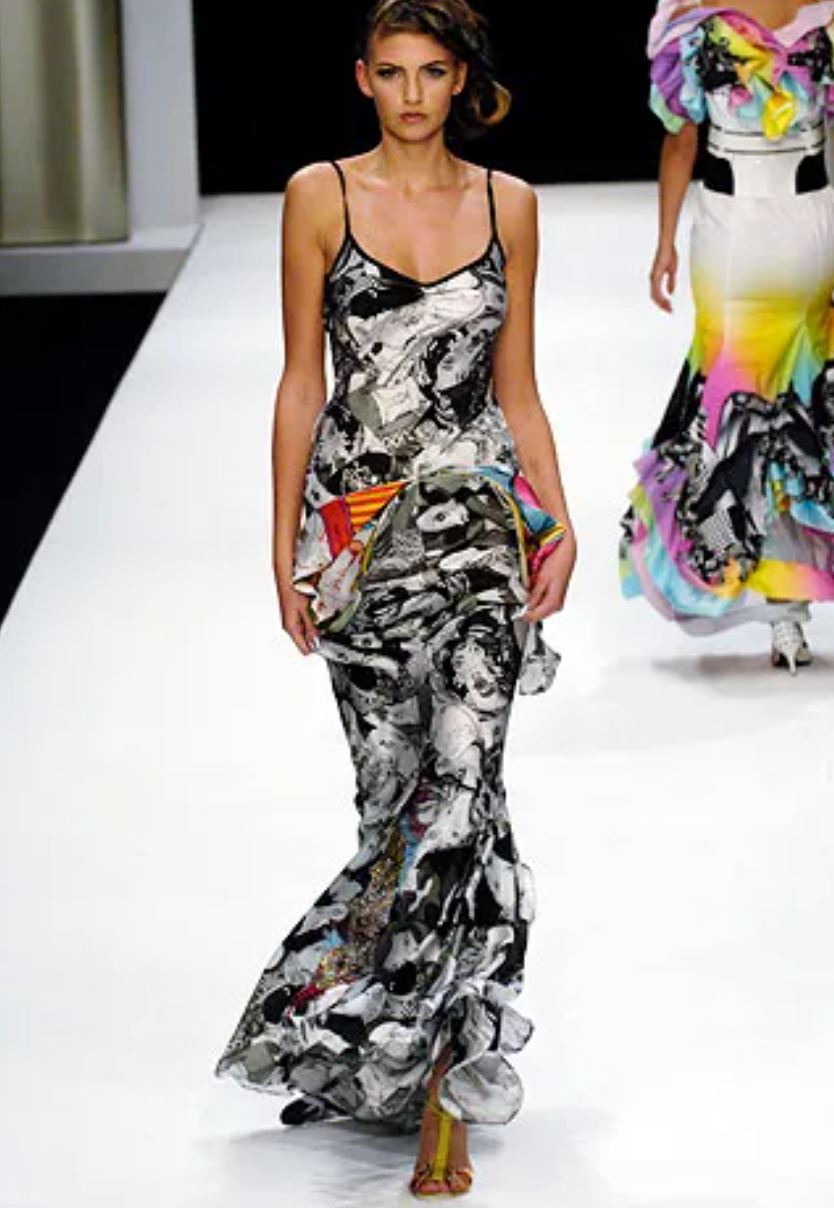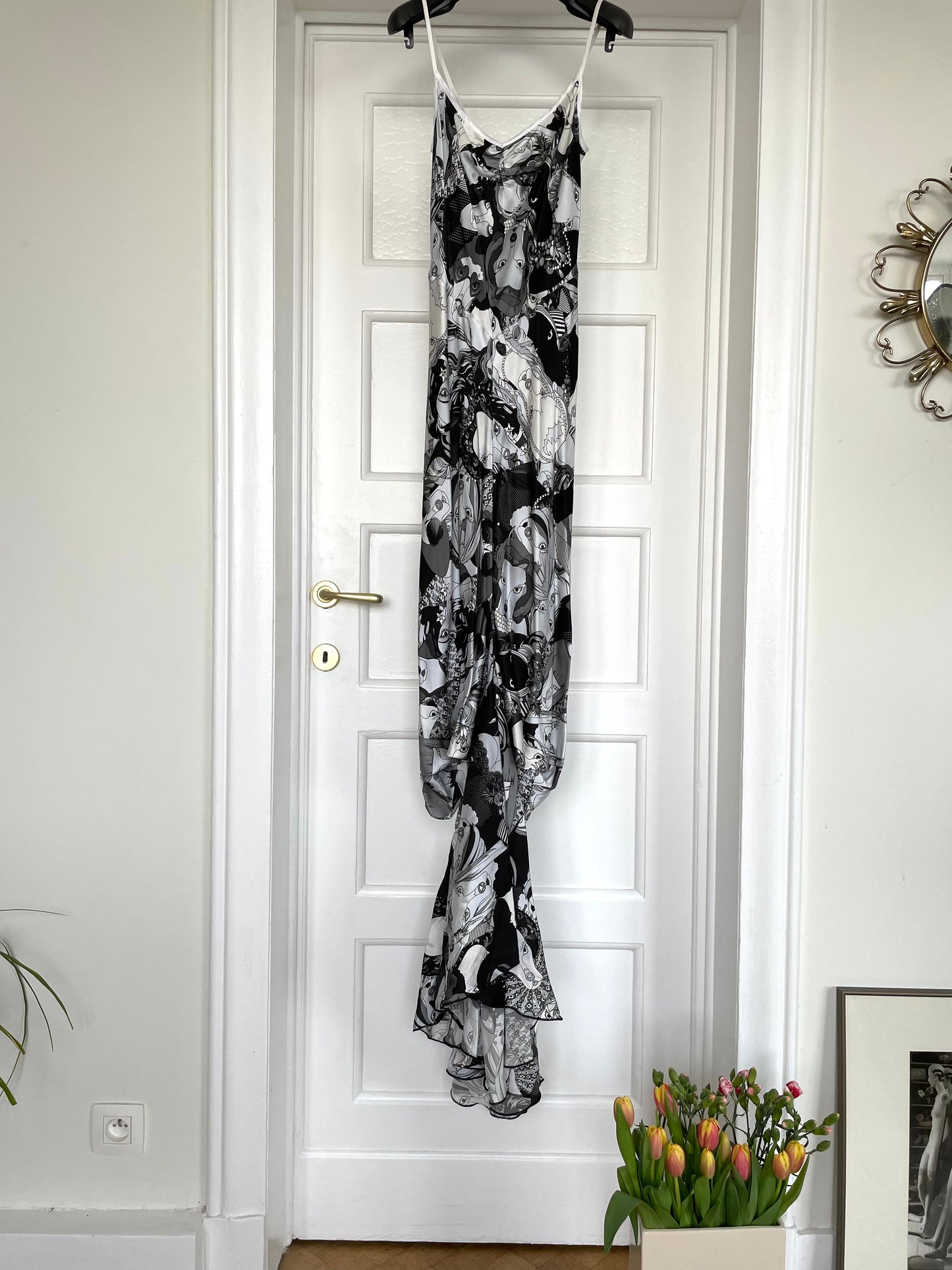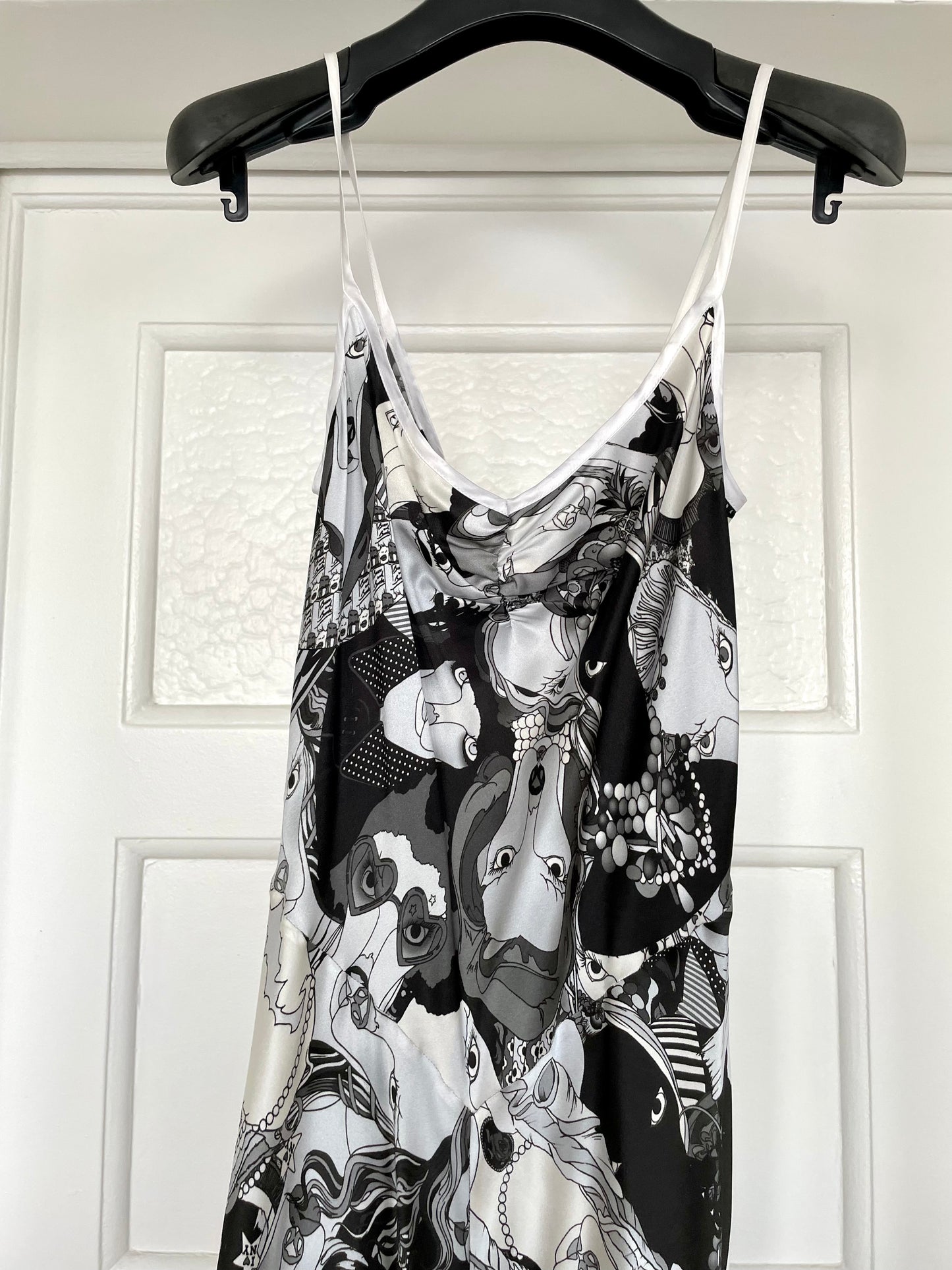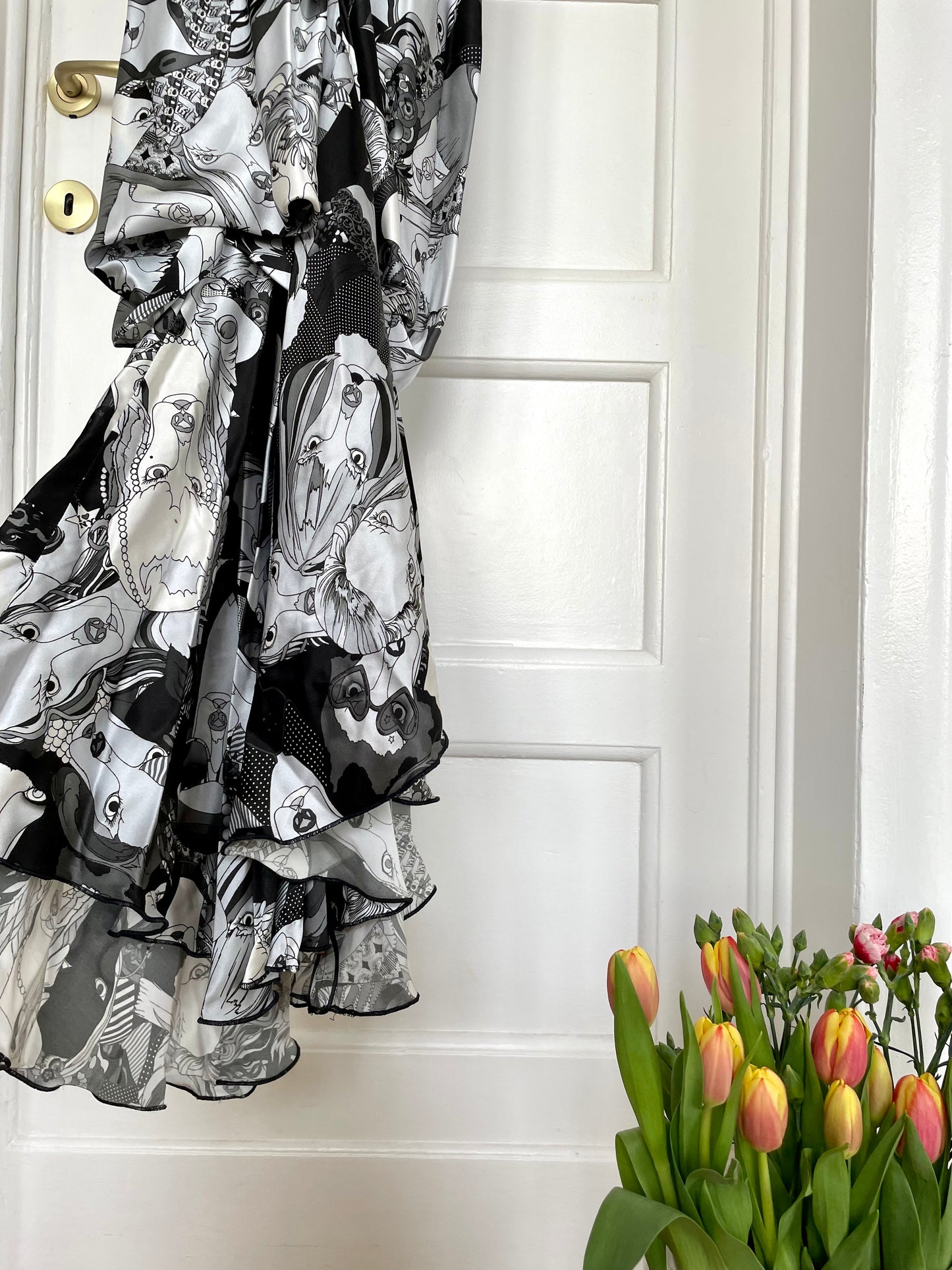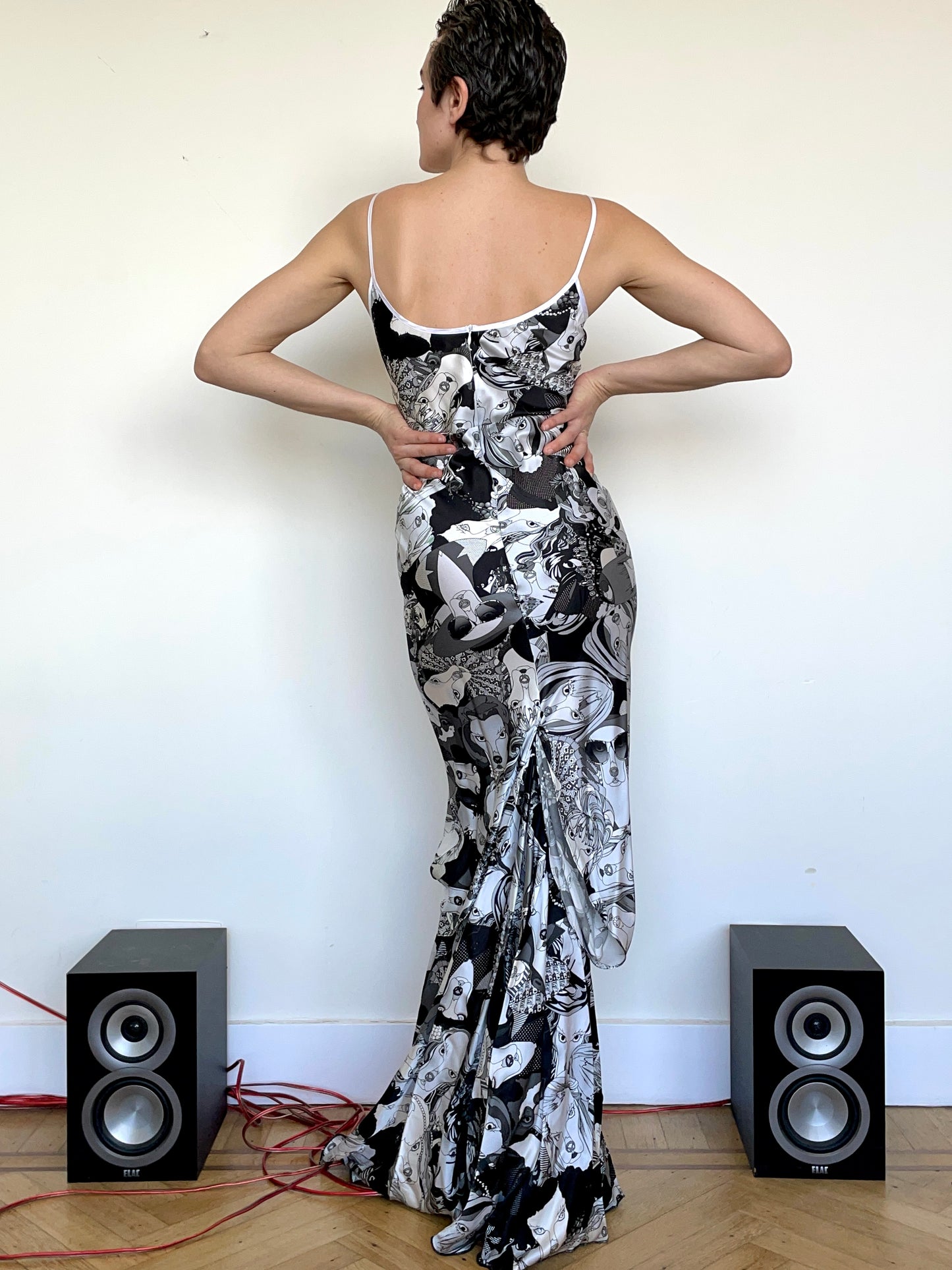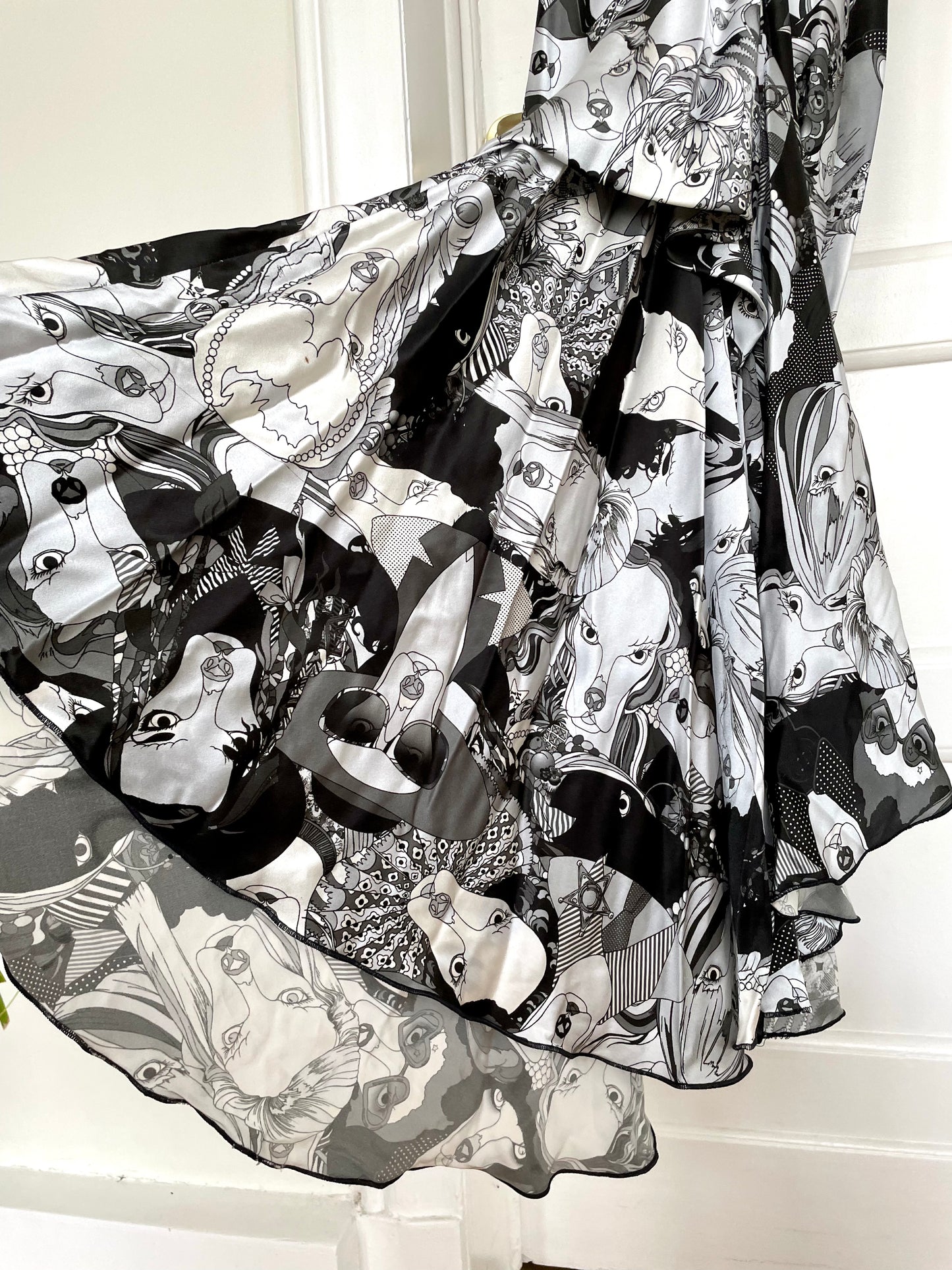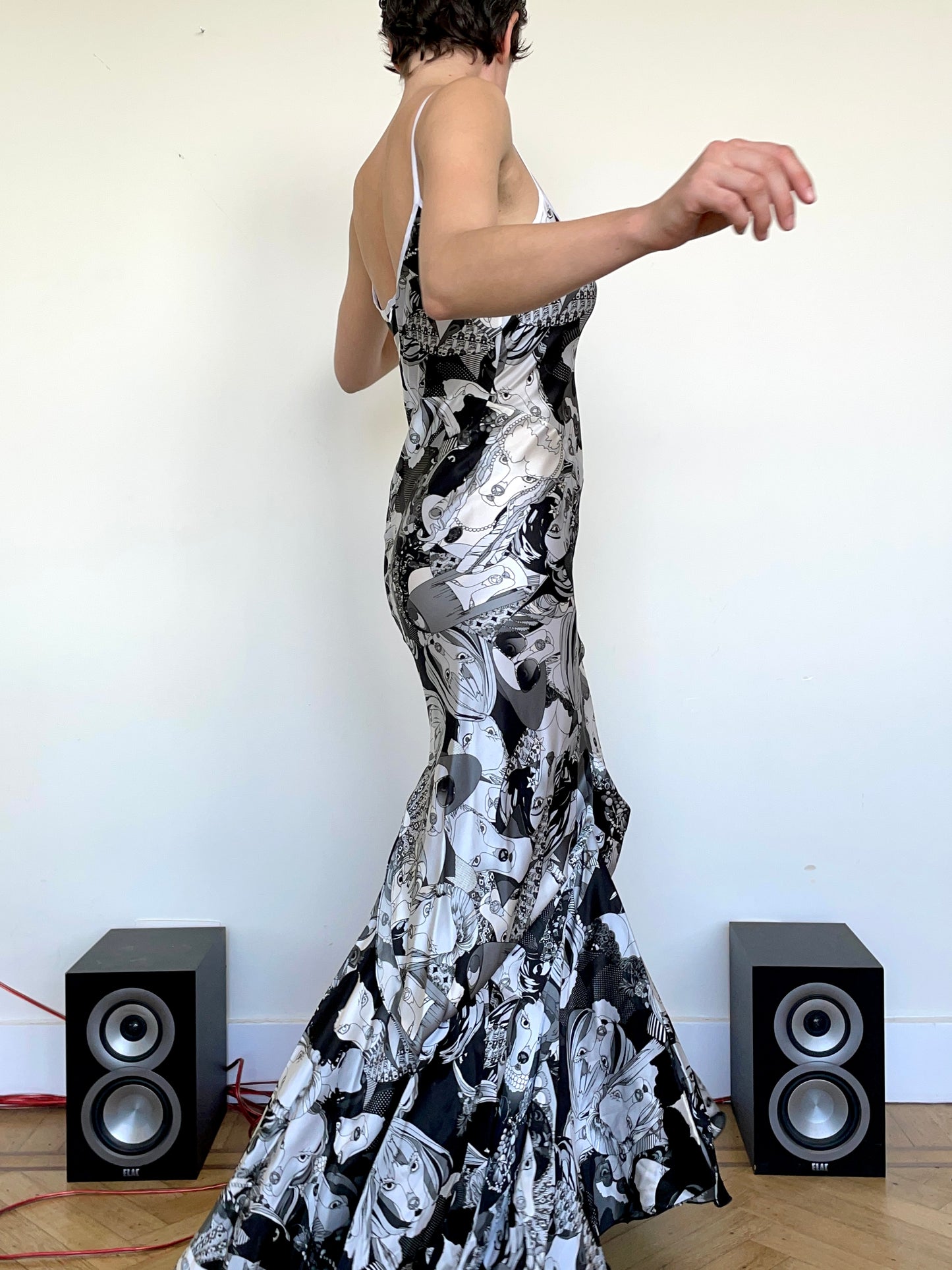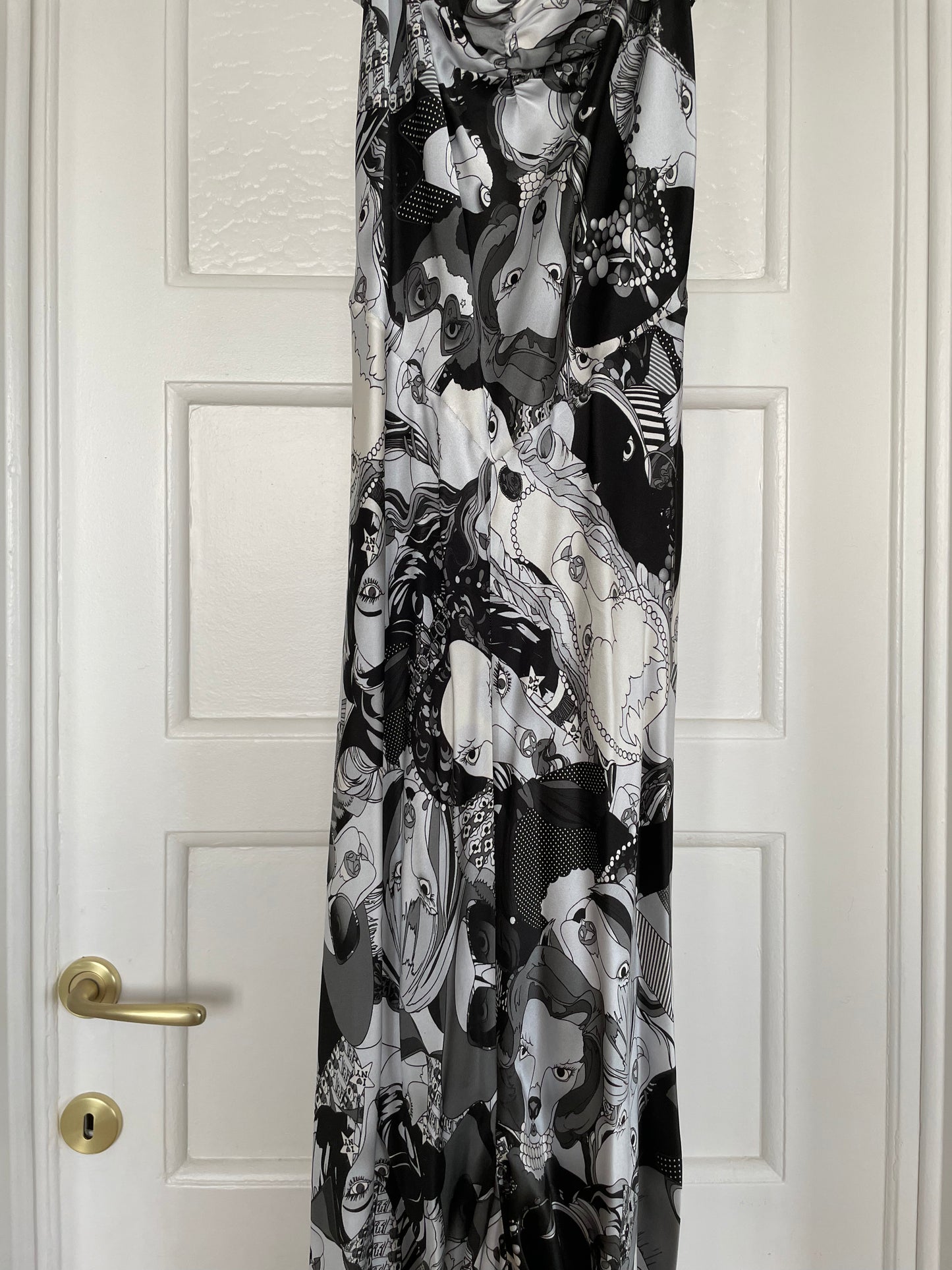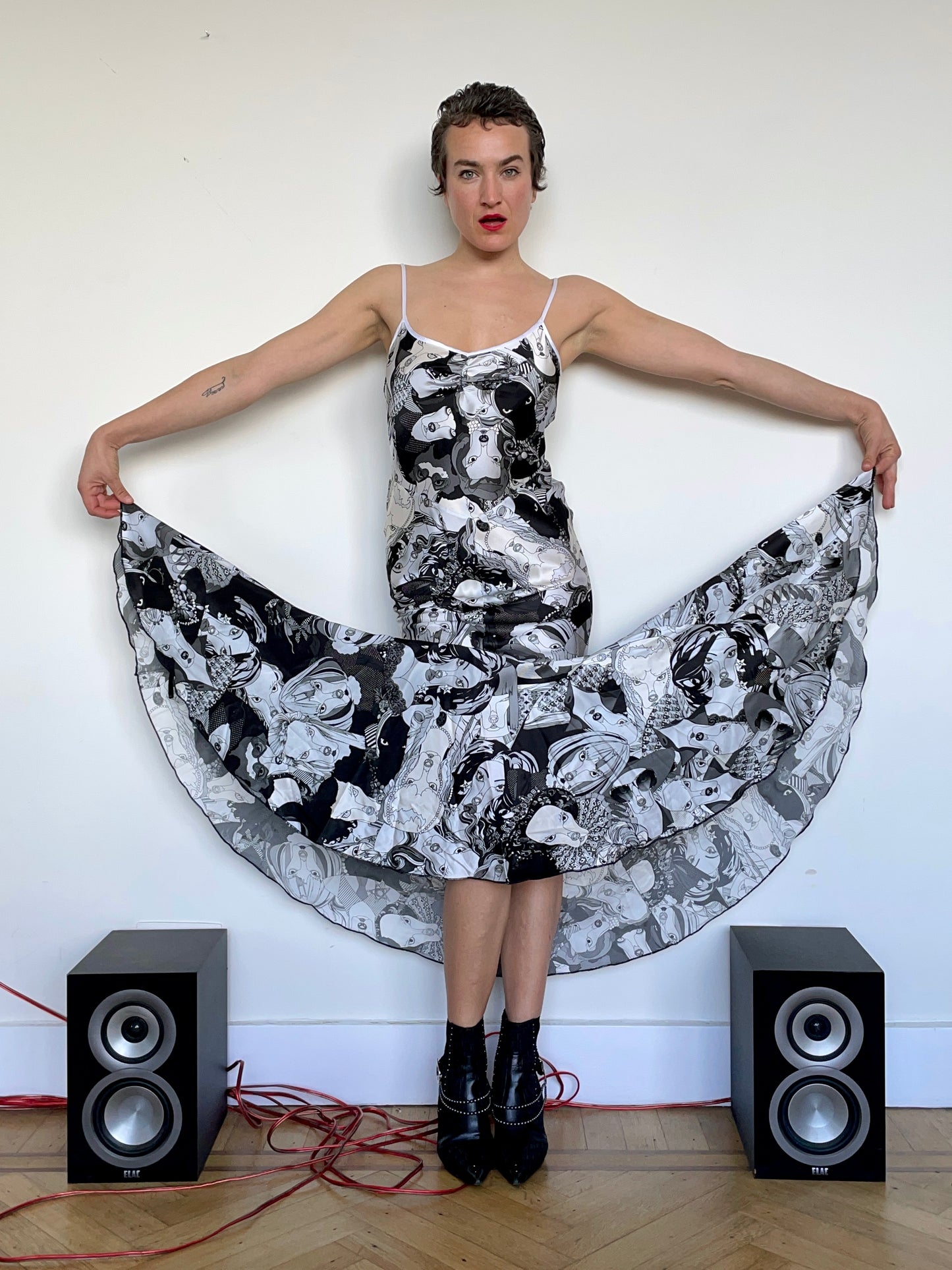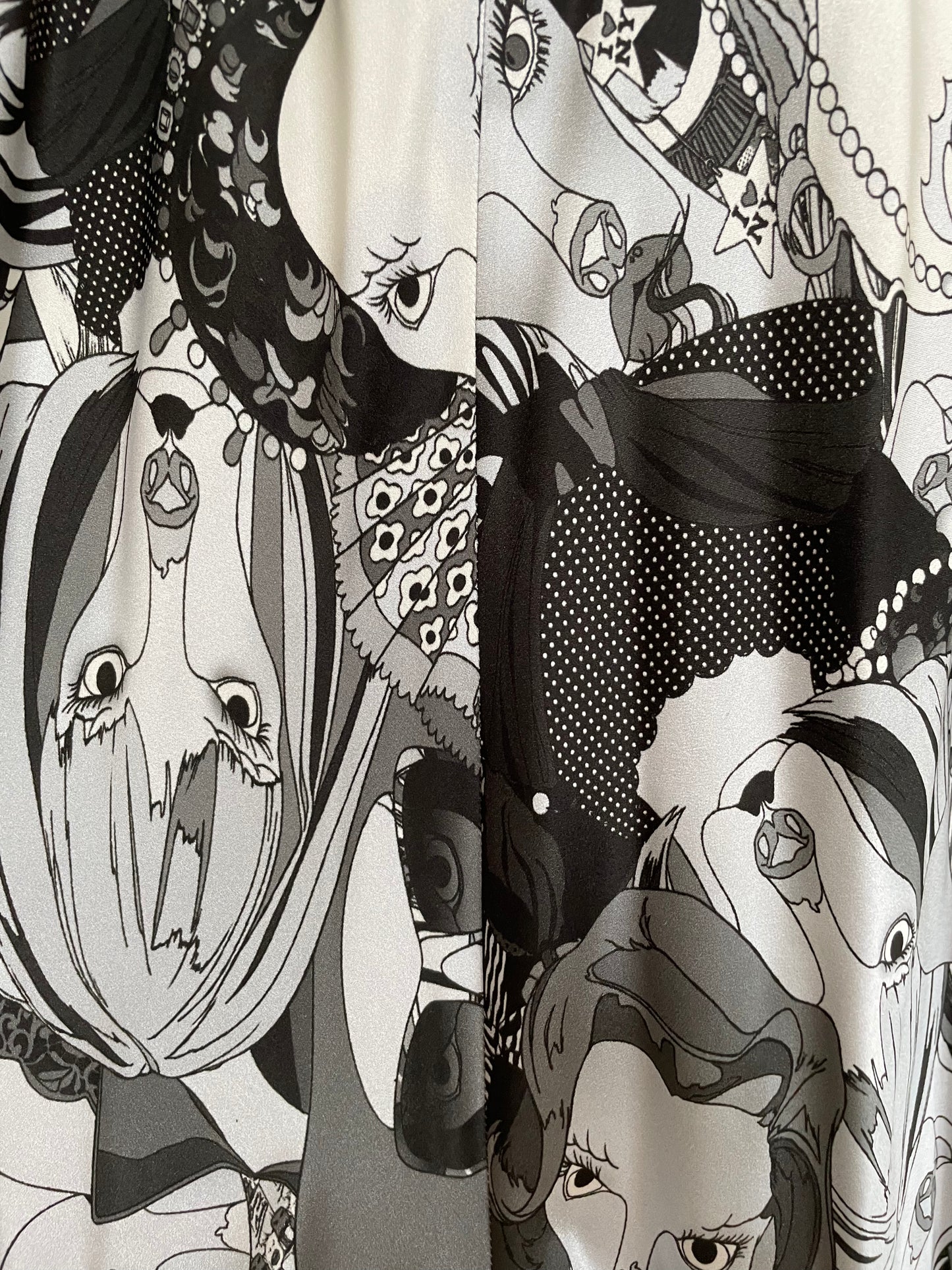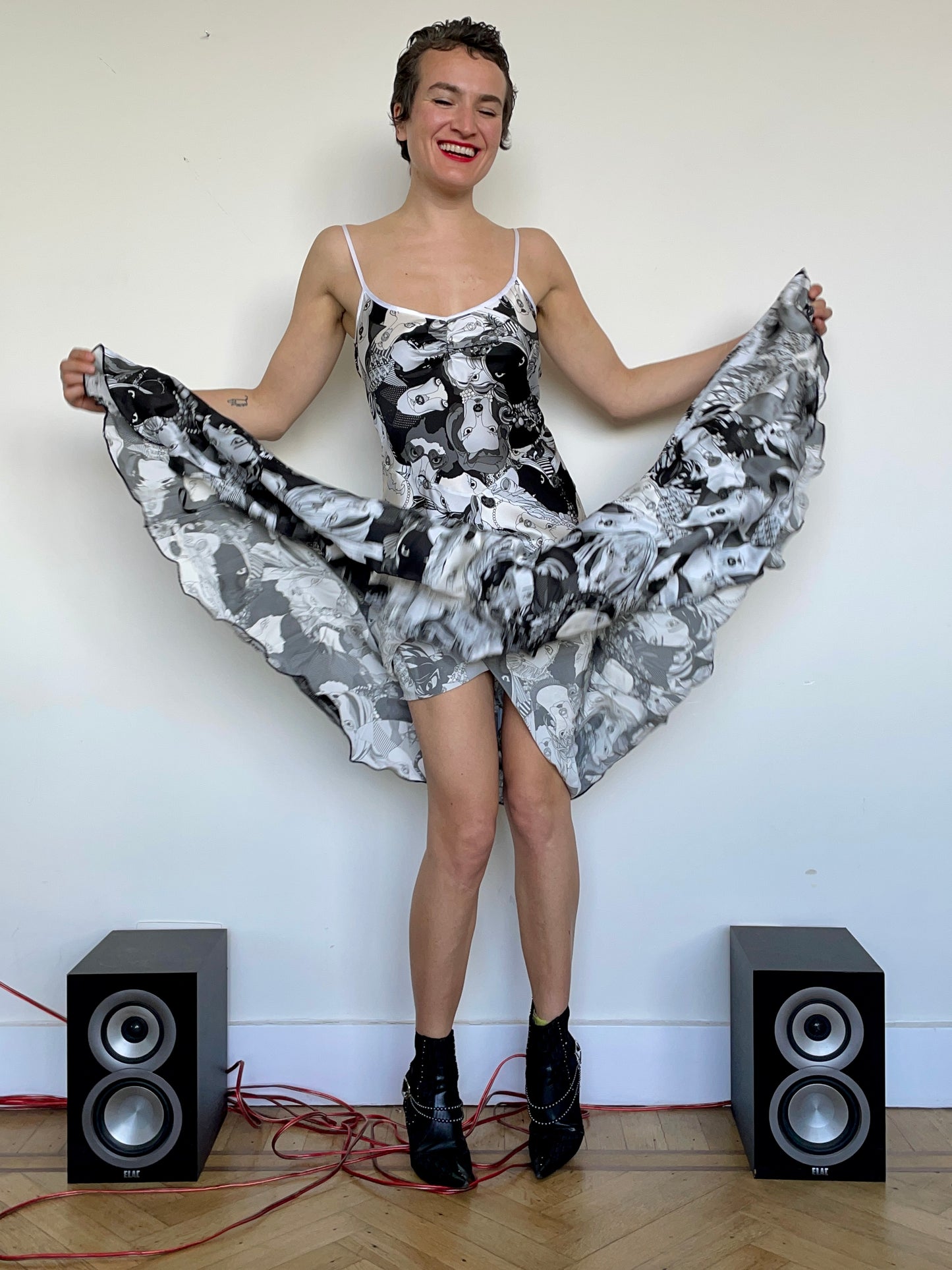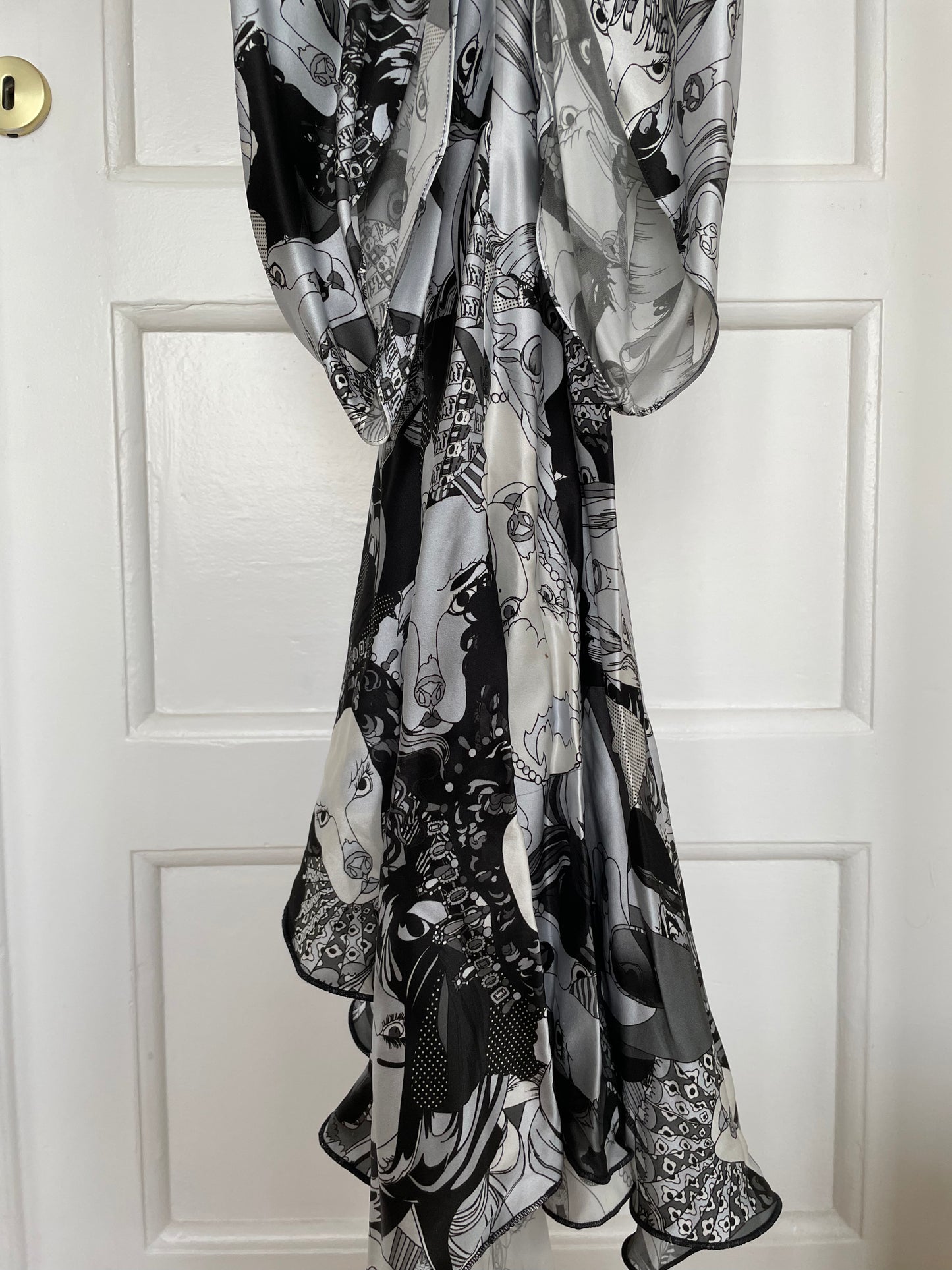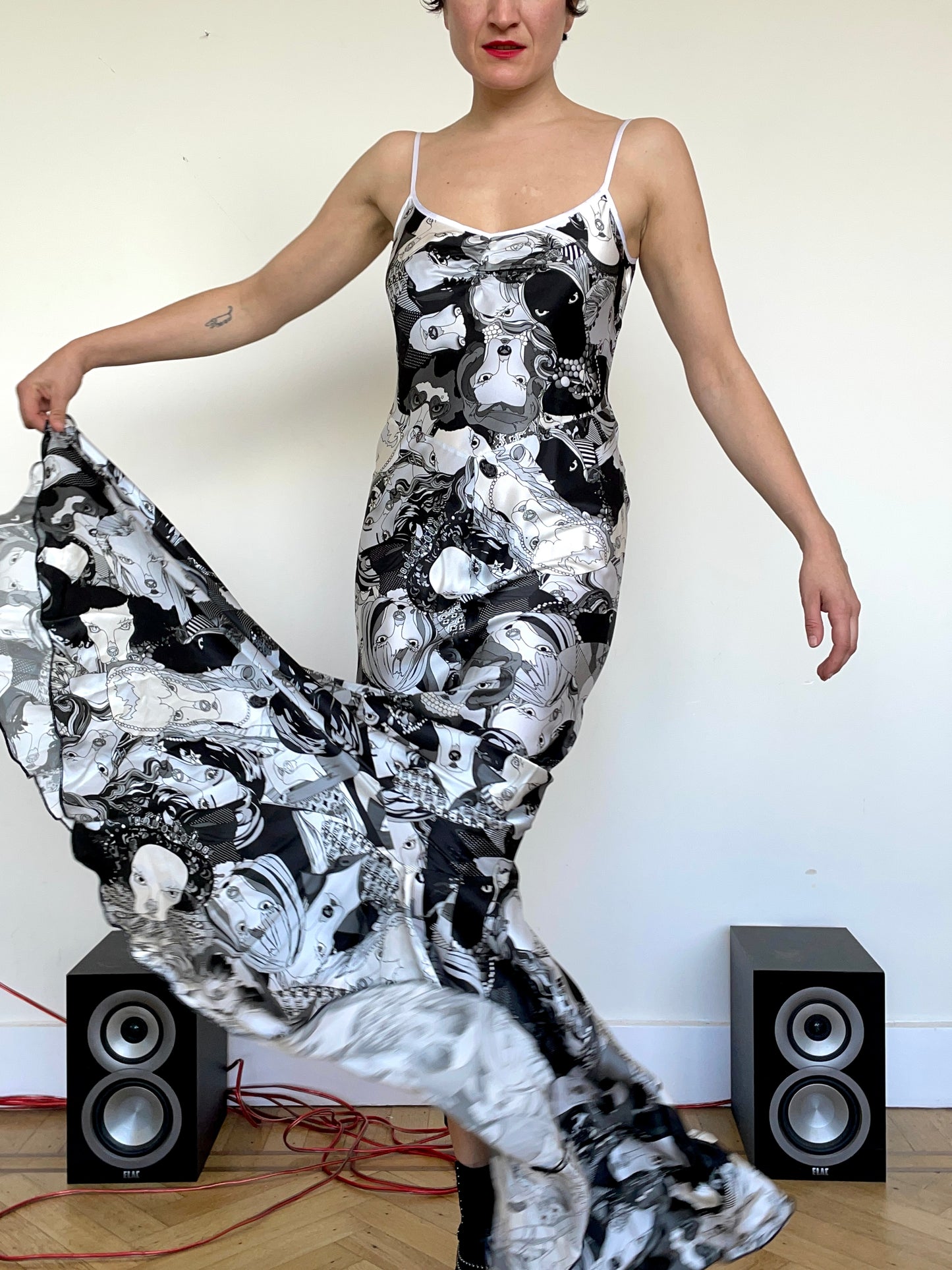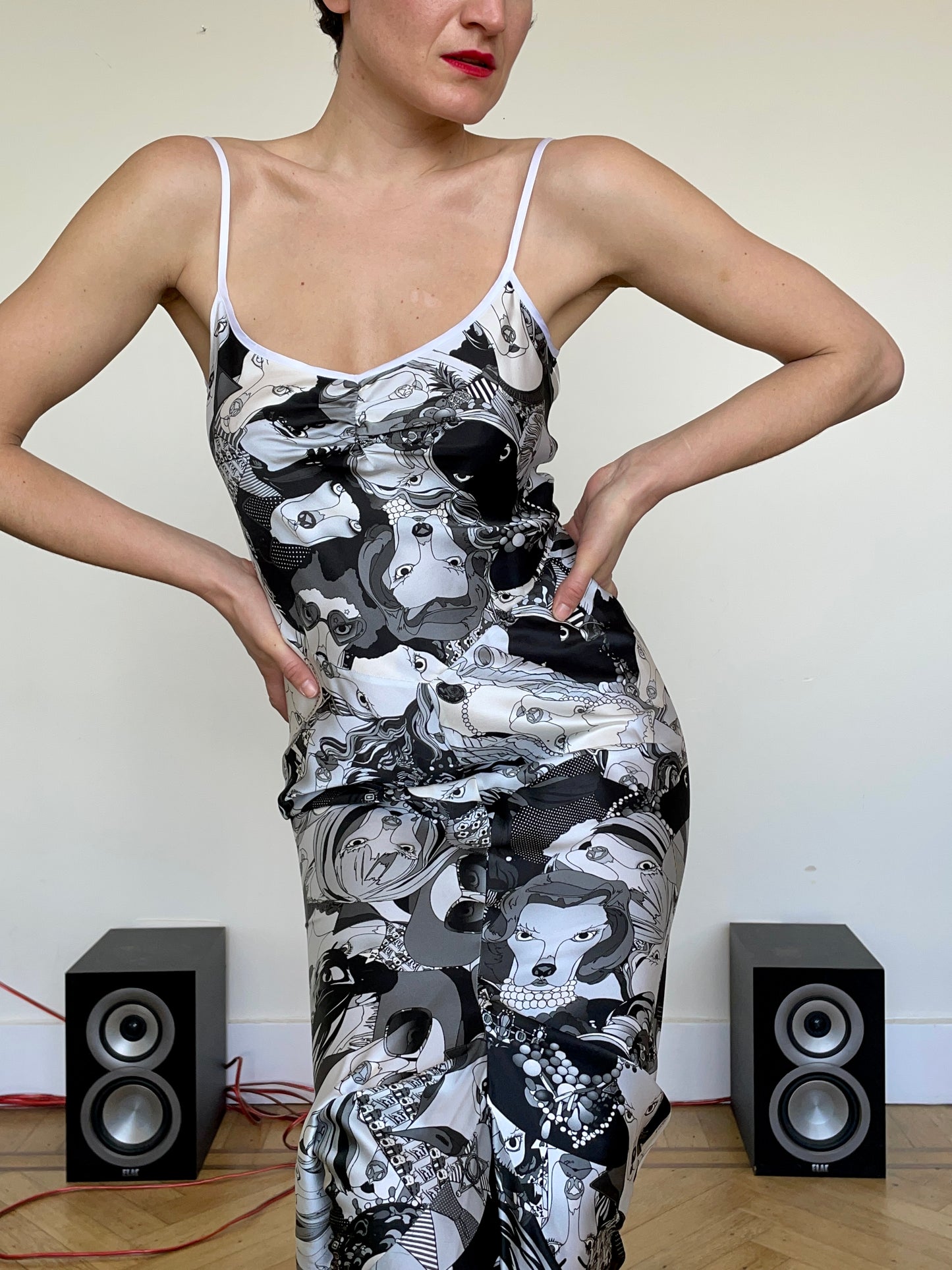 Free Shipping in Belgium over 250€ -
Europe 350€ - Rest of the world 500€